Please see Getting Started and Offline Usage for introductory information about Find.
Find uses a data set of over 250,000 place names.
Type in at least 3 characters and the Search button will become activated. Either press it, or press the return key. You should then get a list of results:
PC (macOS is very similar)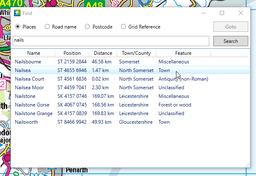 The grid reference displayed is in the format you have set in Settings.
The distance is the distance to the location from the centre of the map currently displayed on the screen.
You can now select an item in the list and press the Goto button, or double click on an item to view it on the map.
Mobiles: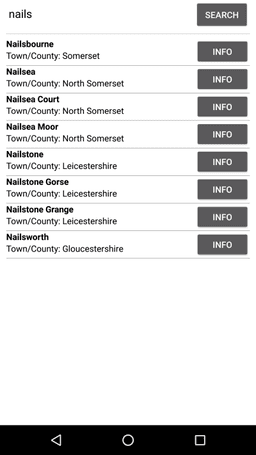 With mobiles, tap on an item in the list to view it on the map, or tap on the Info button for more information about the individual search result.