Outdoor Map Navigator
Mapping software with Ordnance Survey mapping for your mobile and desktop that make your outdoor pursuits safer and more fun.
Four Apps - One Subscription
Subscribe from just £28 per year and access the latest maps.
Four Apps - Android, iOS, macOS and PC.

The latest Ordnance Survey mapping.

Download routes and maps to your phone or tablet for use when you don't have a phone signal.

Flexible map printing.

First-class support.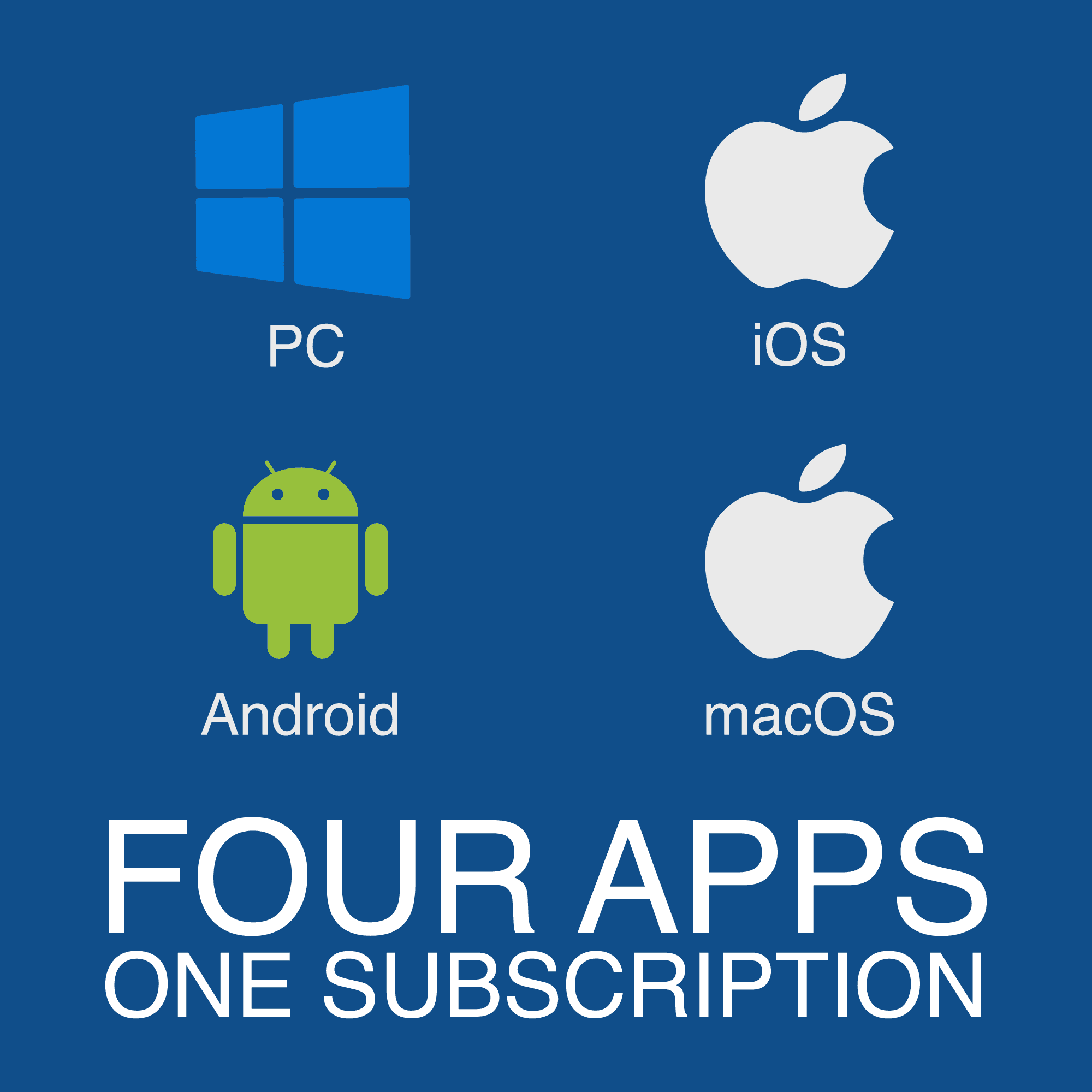 7 day free trial
Sign up for a free trial. Access the complete system for seven days.
Start your 7 day free trial
Maps
Access the latest Ordnance Survey mapping.
403 Ordnance Survey 1:25,000 Explorer maps

Best for walking, running, hiking, off-road cycling, running and horse-riding. Clearly shows footpaths, rights of way and open access land.

204 Ordnance Survey 1:50,000 Landranger maps

Perfect for cycling and longer routes, whilst still displaying footpaths and rights of way.

Full GB Ordnance Survey 1:10,000 Vector Map Local

A highly detailed map that displays fences, building outlines, paths and street names.

Quarterly updates

All of the Ordnance Survey maps are updated quarterly. Updates are included in our subscriptions so that you can be safe in the knowledge that you have the latest mapping.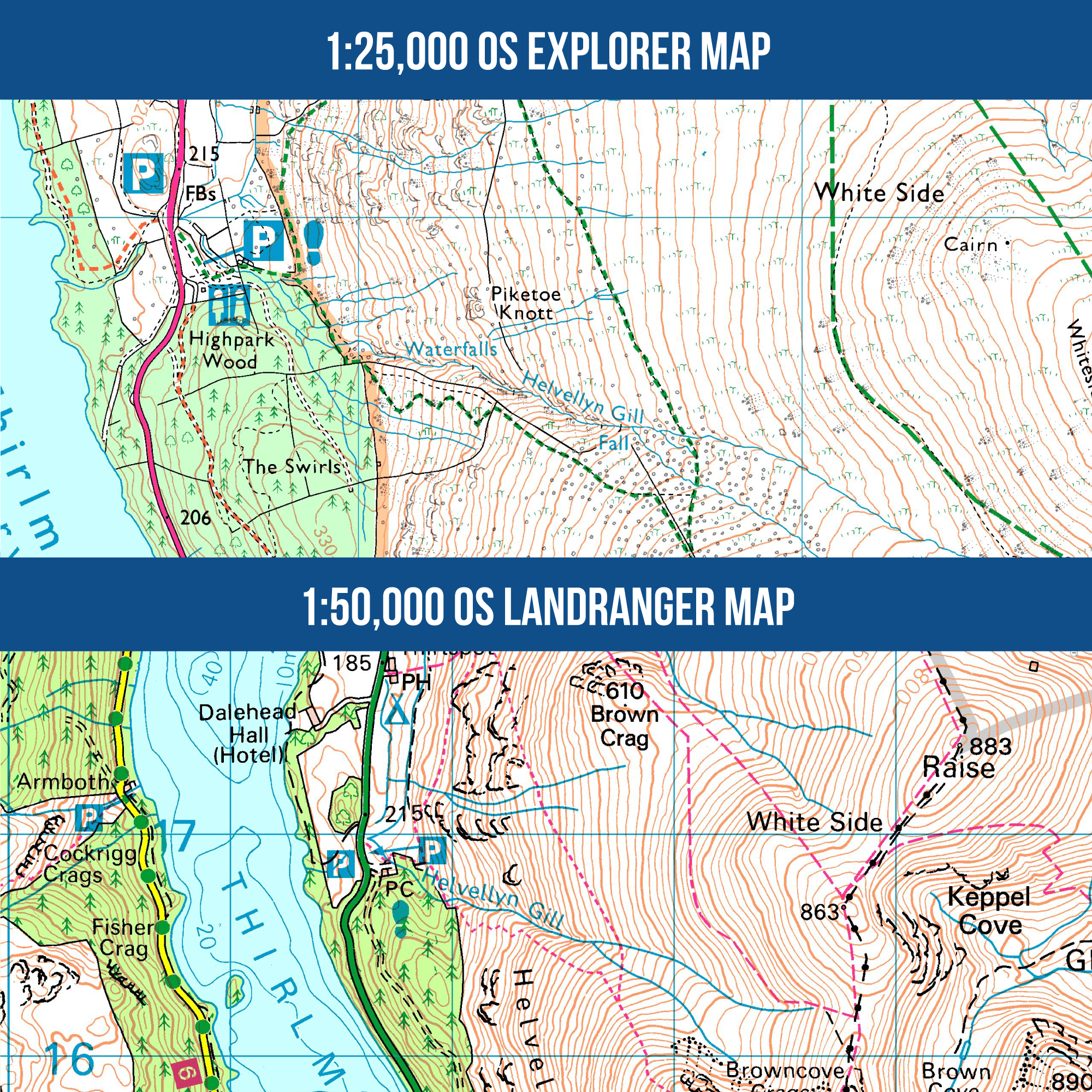 Anquet Cloud
Sync your data

Use maps, routes, and tracks within any of the four OMN apps. You can plan a route on the larger screen on your PC or Mac and easily sync your route data to your mobile phone or tablet.

Edit on the go

If you need to make a change whilst on the go, the mobile OMN apps have a complete route editing system.

Review when and where you want

When you have completed your trip, review your tracklog on your mobile device or quickly sync to your PC or Mac to view on a larger screen.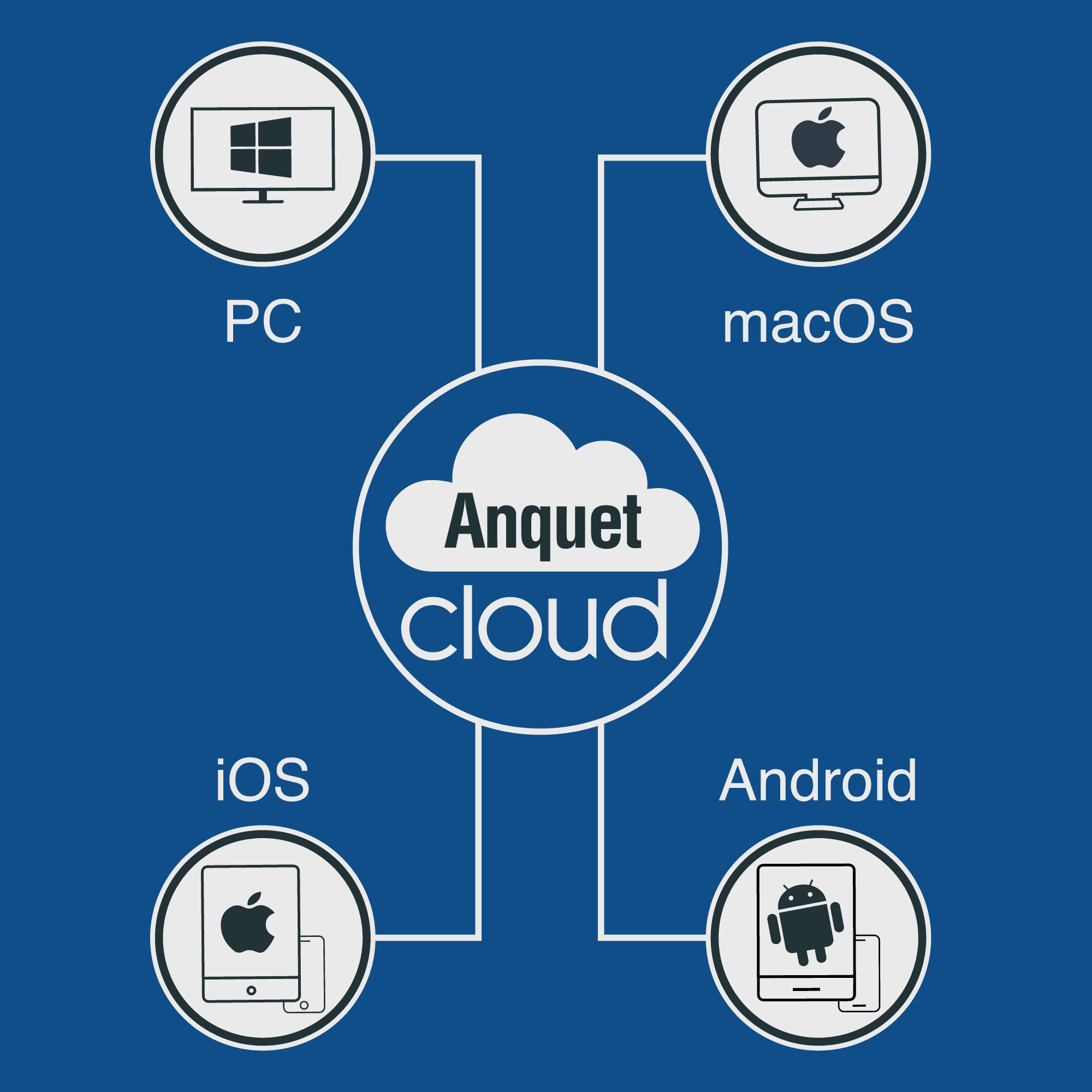 Mobiles
Use without a phone signal

Download OS maps to store maps on your phone/tablet to use them offline without an internet connection.

See your live position

See your position in real-time on the latest Ordnance Survey maps.

Record your trips

Record tracklogs of where you have been.

Create your own routes

Plot routes, edit and style them.

Full offline search

Fully featured offline search, including place names and postcodes.

Use Ordnance Survey grid references

Use Ordnance Survey grid references, latitude/longitude, or UTM.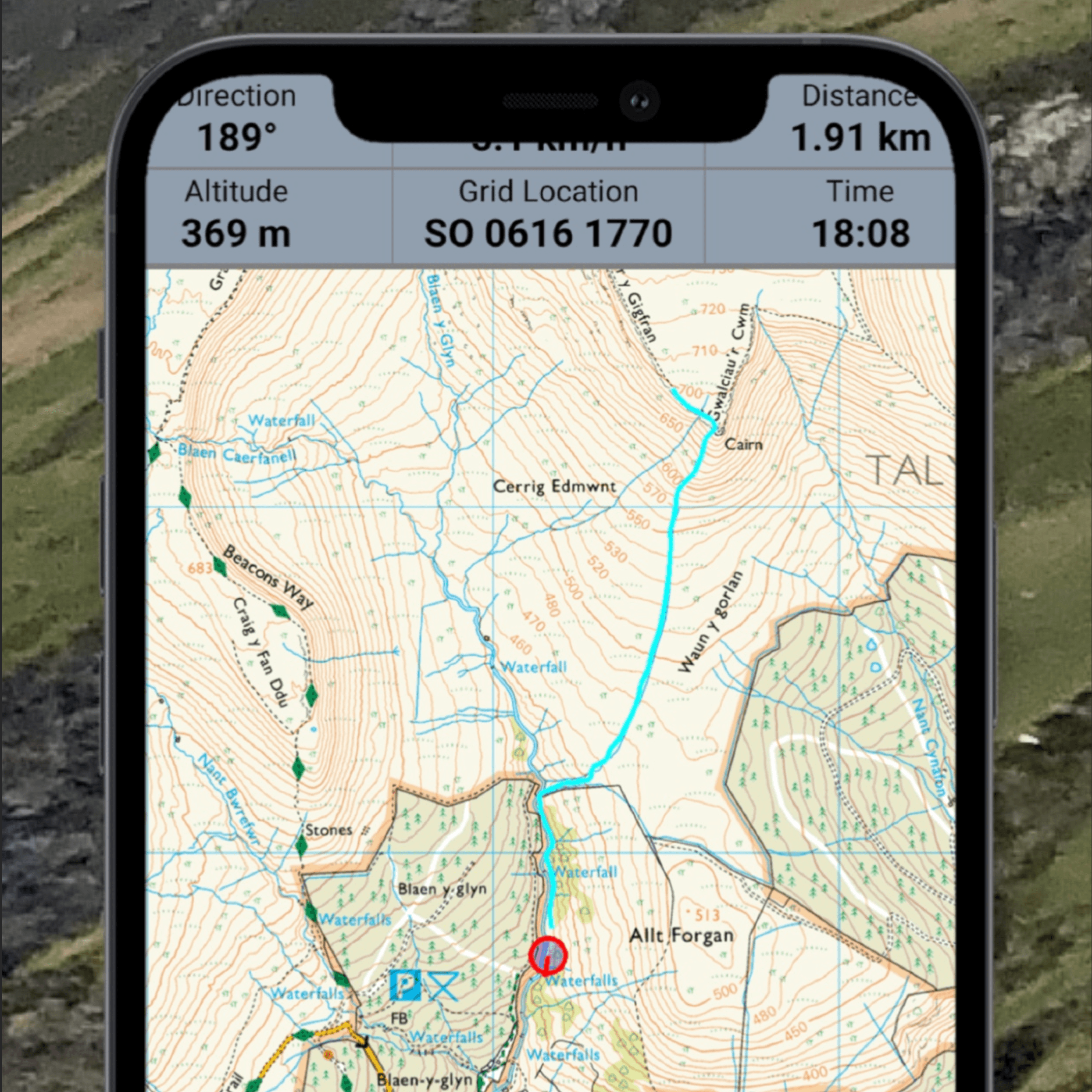 Desktops
Mobiles and Desktops complement each other for outdoor usage. Planning and reviewing routes and tracklogs is easier with a large screen and a mouse. Mobiles let you take your routes and maps in your pocket.
Edit your routes on a larger screen.

Consistent user interface across both mobile and desktop apps.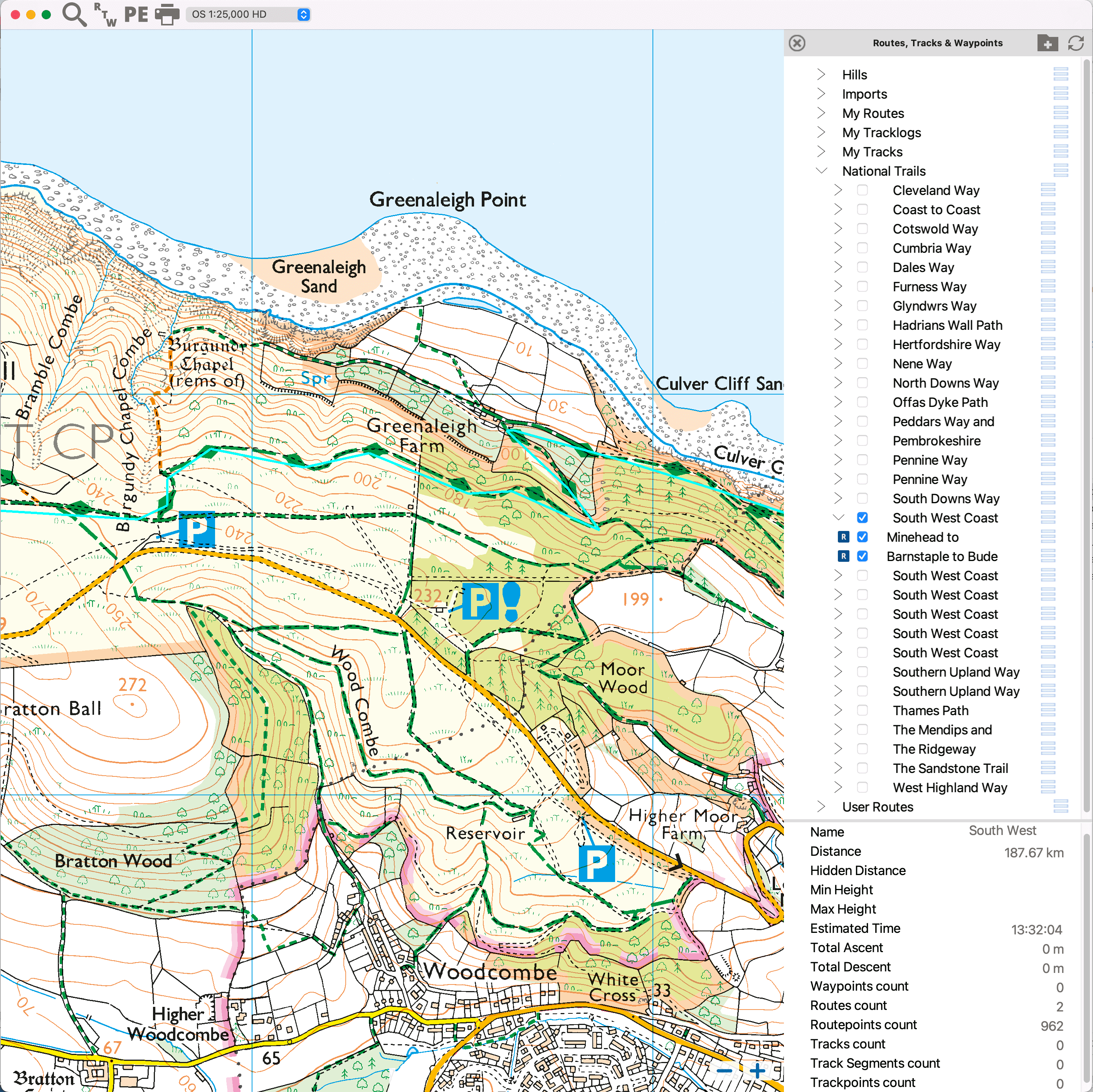 Routes and Tracklogs
Add and save waypoints.

Plot, edit, and style your routes.

Create your styles for routes and tracks with transparency, thickness, and colour.

Choose from over 200 icons for waypoints.

Save routes and tracks and sync them to Anquet Cloud to access within other OMN apps.

Import and Export data in the industry-standard GPX file format.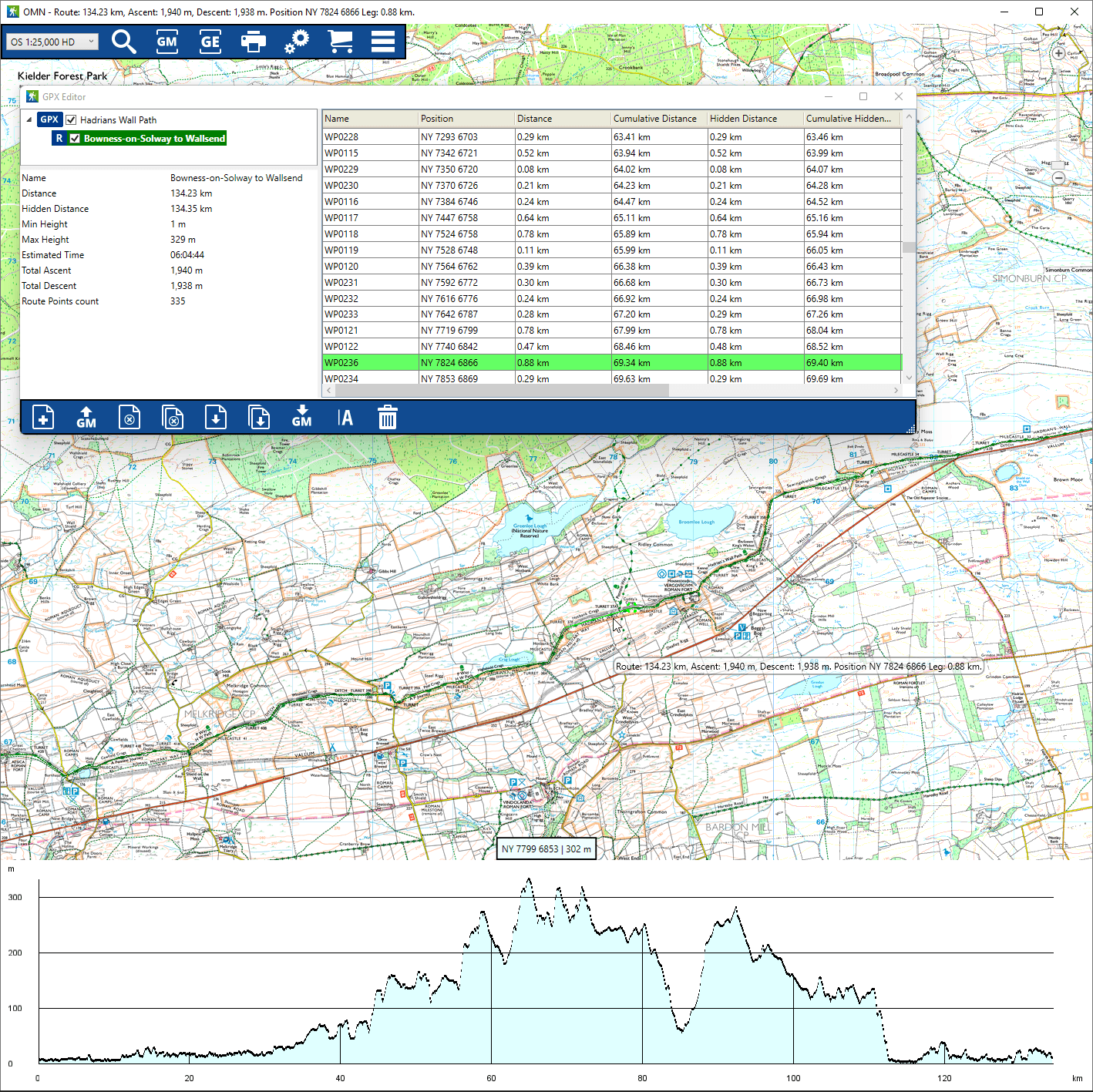 Printing
Our High Definition maps are the same data that the Ordnance Survey uses to print their paper maps. Paper prints are incredible.
Print to scale

Print to scale, or choose a scale that suits your usage.

Route printing

Set the scale, overlap between pages and let OMN work out which pages to print.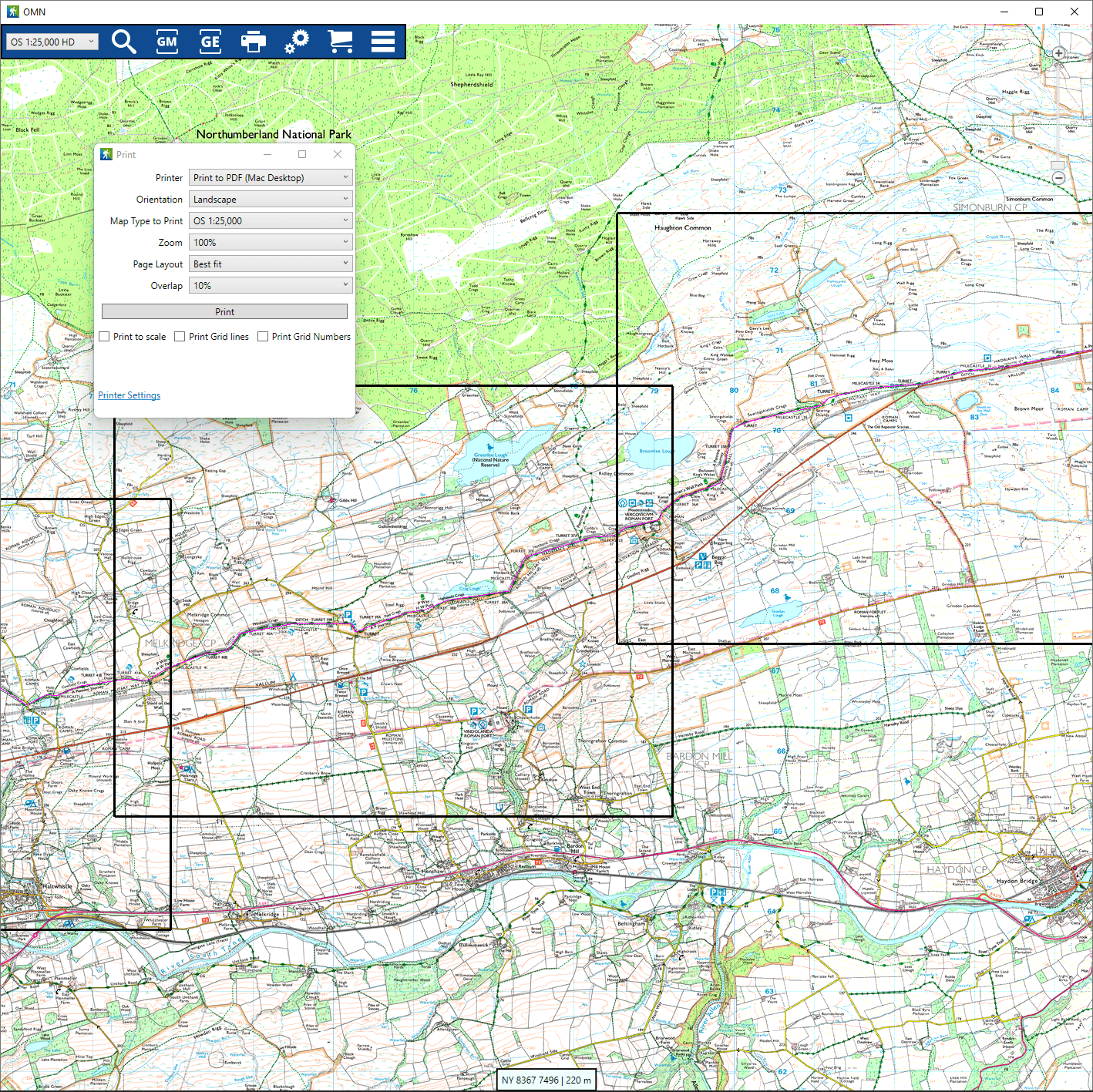 Support
We take pride in our support.
Human Support

We do our support by email tickets. We answer every ticket with care and attention promptly.

Help documentation

We have a complete set of online resources to help you make full use of your OMN subscription.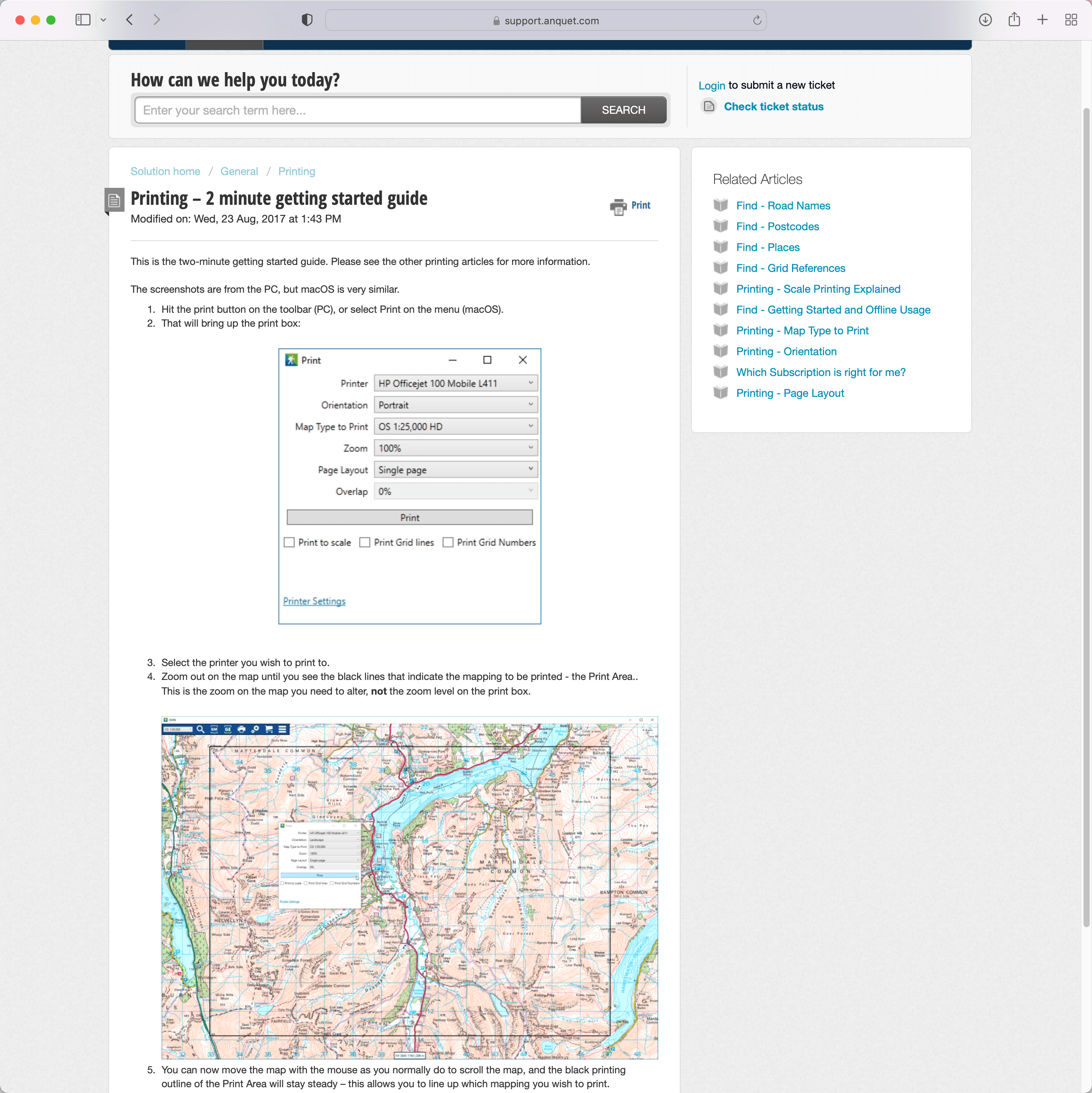 This is an excellent product and a huge help to us in our work.
As a walks leader I find this software the best I've used yet. Excellent product and a must for anybody that navigates with a smartphone or plans walks on the pc.
Great product with very responsive technical support. I have used Anquet mapping for over 10 years and have been very pleased with it throughout.
Want product news and updates?
Sign up for our newsletter.
7 day free trial
Sign up for a free trial. Access the complete system for seven days.
Start your 7 day free trial