Statistics Bar on Mobiles
The Statistics Bar (Stats Bar) is an area at the top of the screen for displaying different statistics. The Stats Bar comes with default settings, but you can customise it to your needs.

Turn Stats Bar on/off
Simply tap on the 'S' button at the bottom left of the map: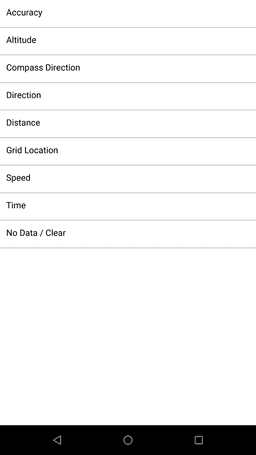 Expanded / Standard view
A single tap on the Stats Bar will alter the Stats Bar between its two states. By default, the Standard View is one single line of statistics, and the Expanded view is two lines of data.
You can setup how many lines of data you want for each view in Settings->Main Map Screen.
Change Selected Data
Simple double tap on any data item on the Stats Bar, and you will get a list from which you can choose which data you wish to have displayed.
For more explanations of the available statistics, please see: Mobile Statistics Explained.