Installing your newly purchased subscription
The installation process is very similar on all of our platforms – PC, macOS, iOS and Android.
Check you are running the latest OMN
The easiest way to tell, is that you should have started OMN from one of the following icons:


OMN Android (tablets and phones)
Open My Maps
On the PC/macOS, click on the map drop down, and select the last option 'My Maps'. On Android/iOS, tap the menu button (bottom right), select Change Map, scroll to the bottom and tap on 'My Maps'.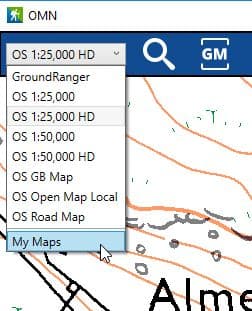 Run Sync
On the My Maps screen, press the 'Sync' button.
The system will now do a full sync with Anquet Cloud which will enable your new subscription benefits within the software.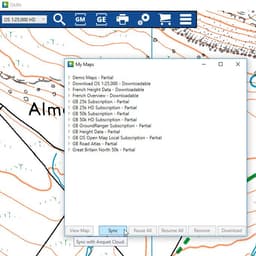 Close OMN and Re-Open. We are hoping to soon remove this step, but for now it is necessary.

See your new subscription listed
On the PC, open Settings by clicking on the cog on the toolbar. On macOS, open up Preferences. On the mobiles, tap on the menu button on the bottom right of the map and select Settings.
In the Settings window, open up My Subscriptions, and you should see your new subscription listed.
That should now be your subscription fully installed. If you subscription contains new mapping (some of our subscriptions just contain software features), then you should now be able to access the mapping from My Maps / the Map drop down (PC, macOS) or Menu->Change Map (OS/Android).